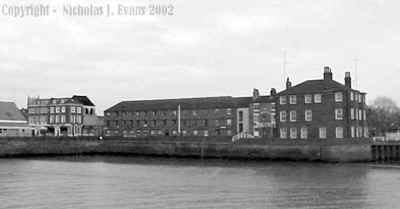 The Humber Dock Basin, Hull. Many emigrants arriving in Hull would have disembarked from their steam packet at the "Steam Packet Wharf". This landing stage was located within the Humber Dock Basin. This image shows the area that would have been used for the landing of passengers. (Note the Minerva Hotel to the rear of this photograph).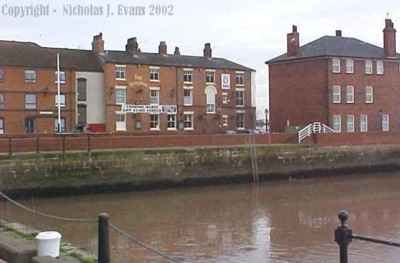 The Steam Packet Wharf in Hull. The Wharf was located within the Humber Dock Basin and was used by some of the earliest steam-powered ships plying the route between Europe and Hull.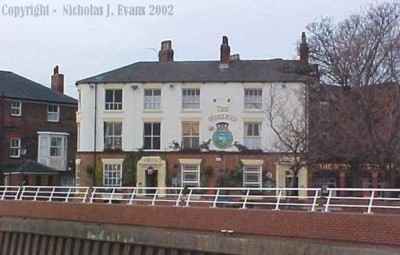 The Minerva Hotel in Hull - a public house (pub) that was opened in 1851. This hotel served food and refreshments and also acted as the offices of one of Hull's early emigration agents, Richard Cortis.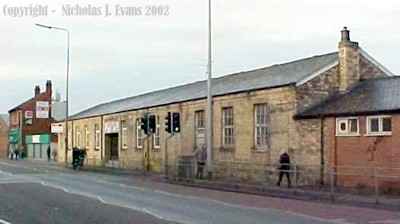 The emigrant waiting room at the Paragon Railway Station in Hull. The building was erected in 1871 and then extended in 1881 as the number of European transmigrants traveling through the town increased. This view shows the entrance to the waiting room from Anlaby Road.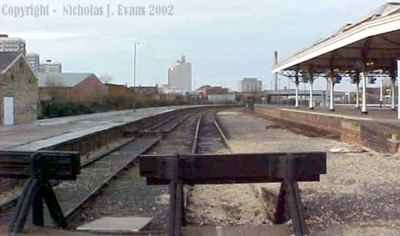 The Paragon Railway Station in Hull. This railway platform was located to the rear of the emigrant waiting room on Anlaby Road - and to the side of the main railway station. Between 1871 and 1914 emigrants would have boarded their train from the platform to the left of this picture.


© Nicholas J. Evans 2002
This material was provided by Dr Nicholas J. Evans who has lived in Hull for most of his life.
Nicholas J. Evans is a Lecturer in Slavery Studies at the Wilberforce Institute for the study of Slavery and Emancipation (WISE) at the University of Hull. He is currently engaged in a project that examines aspects of voluntary and coerced Jewish emigration to South Africa between 1890 and 1960. He gained his BA (Hons) Degree at the University of Leicester and has currently finished his Ph.D. (based at the Maritime Historical Studies Centre, University of Hull) that examined the neglected subject of European transmigration through Britain between 1836 and 1914. He is the former Caird Fellow of the National Maritime Museum, London, Kaarle Hjalmar Lehtisen Researcher of the Institute of Migration, Finland, and Research Assistant at the Research Institute of Irish and Scottish Studies, University of Aberdeen, UK.
He can be contacted at:
WISE (Wilberforce Institute for the study of Slavery and Emancipation)
University of Hull
Oriel Chambers
27 High Street
Hull, HU1 1NE
www.hull.ac.uk/wise
Any information on emigrants who travelled via Hull or any of the UK ports of arrival would be very welcome. If you have such information please contact Nick Evans or the web master.
For more information on Transmigration through Britain see another of Nick's articles "Indirect Passage from Europe. Transmigration via the UK, 1836-1914" in the Journal for Maritime Research. He has also written an article on Jewish immigration to Britain for The National Archives in London as part of their Moving Here Project. The Scottish Emigration database also provides information on transmigrants leaving Scottish ports between 1890 and 1960. Latter-day Saint Scandinavian Migration through Hull, England, 1852-1894