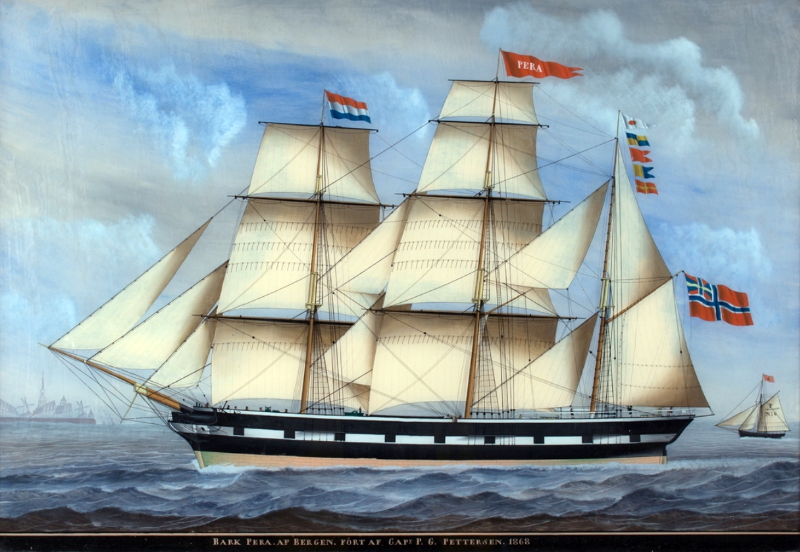 Bark Pera - Painter: Weyts, Carlous Ludovicus
- Source: Bergens Sjøfartsmuseum - License: contact owner
Bought by Norwegian owners in Bergen 1867. Mastered by apt. P. G. Pettersen 1867 - 1871. The Pera was mastered by Capt. W. Kluver 1871 - 1872, and had a crew of 12.
In 1871 the
bark
Pera, mastered by Capt. Klyver departed from Bergen May 23rd, and arrived at Quebec July 8th. She was sailing in ballast, and was carrying 203
steerage
passengers. There was one death on the voyage. When the Pera arrived at the quarantine station on Grosse Île, one child was sick with ruby coloured eruption. She sailed again with emigrants for Quebec in 1872. On the way back from Quebec in 1872 the ship ran agound and was wrecked off Swansea. All crew saved.