Year
Remarks
1904
Nov. 5, launched
1905
May 27, maiden voyage Hamburg-New York
1917
Seized by USA at Philadelphia, became US Govt. ship "Black Hawk"
1918
Renamed "Black Arrow", U.S.S.B
1919
Chartered by the American Line
1924
Scrapped
The information listed above is not the complete record of the ship. The information was collected from a multitude of sources, and new information will be added as it emerges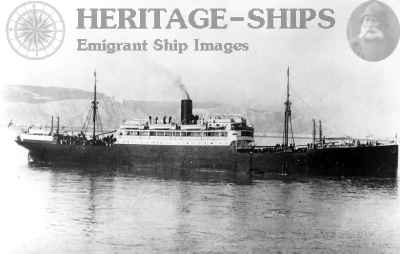 Rhaetia (2), Hamburg America Line steamship.
Support Norway Heritage: Purchase a copy
RHAEU