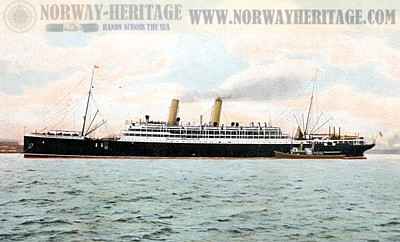 Picture of the ill fated Empress of Ireland belonging of the Canadian Pacific Line
Support Norway Heritage: Purchase a copy
The Collision between the S/S Empress of Ireland and the S/S Storstad
- An article by Marion Kelch, chairperson of the Empress of Ireland Artifacts Committee. The Empress of Ireland sank in the St. Lawrence River the night of May 29, 1914, after colliding with the Norwegian collier S/S Storstad. The accident took 1012 lives of which 14 were Norwegians. The Empress of Ireland is the world's second worst sinking, in peacetime, after the Titanic until 1987 when over 3000 persons lost their lives when a ferry sank in the Philippines.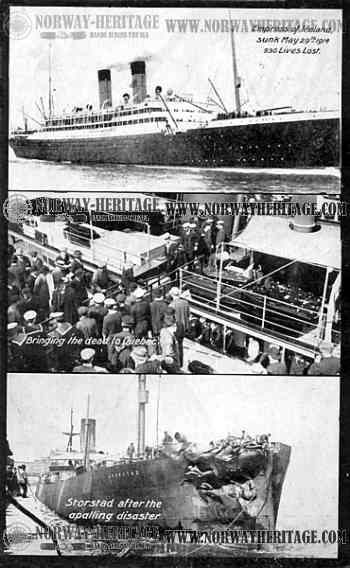 Picture of the ill fated Empress of Ireland and the collier Storstad after the collision.
The middle photo shows some of the dead being brought ashore at Quebec.
Support Norway Heritage: Purchase a copy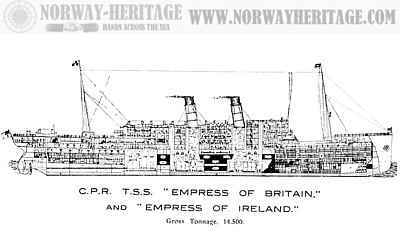 Sectional view of the sisters Empress of Ireland and Empress of Britain
,
from an old postcard sent by a passenger on the Empress of Ireland in 1906 from Rimouski to Sweden
Support Norway Heritage: Purchase a copy