| Burden | Built | Shipowner or operator | Dimensions |
| --- | --- | --- | --- |
| 799 reg. tons | 1846 at Bordeaux, France | Søren A. Parr, Christiania, Norway | |
The Hannah Parr was a ship of 799 registered tons. She was owned by Søren Parr of Christiania. This ship only made one voyage with emigrants from Norway, but that voyage was to become a dramatic one. On the 12th of April 1868 she departed from Christiania bound for Quebec with almost 400 Norwegian emigrants. It was going to be a long and hard voyage before the ship arrived at Quebec 107 days later. The fantastic story of this crossing has been the subject of an in-depth study conducted by Clair O. Haugen and James Overdahl. They collaborated on the Hannah Parr research, making this crossing one of the best documented crossings of any Norwegian emigrant ship of this era.


Newspaper announcement for the Hannah Parr
"Hamar Stiftstidende" 7. April 1868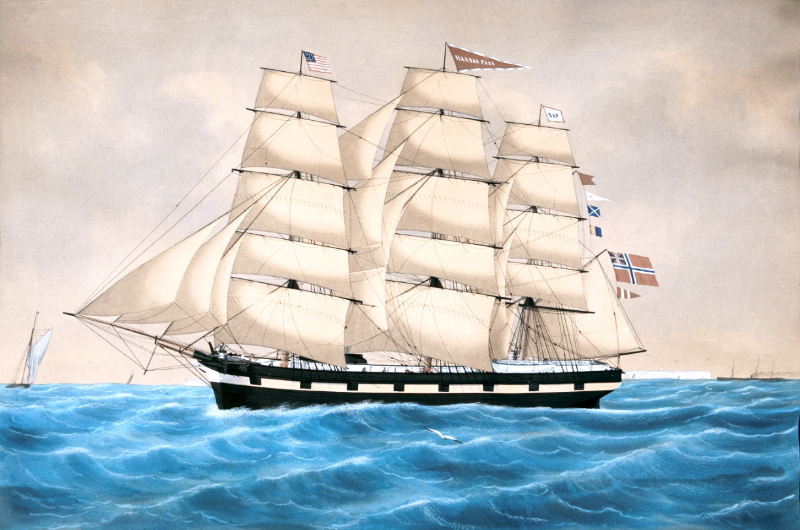 the emigrant ship Hannah Parr
Topics related to this ship in the NorwayHeritage community forums:
-

Hannah Parr passengers


HAPAR