Year
Remarks
1889
Apr. 23: launched as the S/S Kaiser Wilhelm II
1893
June 5: sank at Genoa, refitted, new tonnage: 6,661, masts reduced to two
1901
renamed Hohenzollern
1908
Wrecked on Sardinia
The information listed above is not the complete record of the ship. The information was collected from a multitude of sources, and new information will be added as it emerges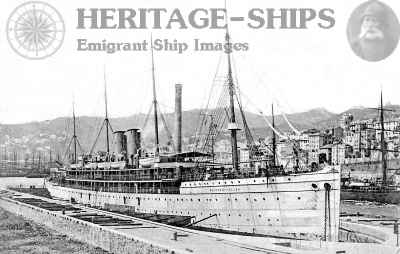 The Hohenzollern (2) as the Kaiser Wilhelm II (1) before she was rebuilt, masts reduced to two and renamed Hohenzollern (2).
Support Norway Heritage: Purchase a copy
Originally built as the
Kaiser Wilhelm II
, renamed Hohenzollern 1901
HOHE3